The Doctors
Dr. Eric Gislason, D.C.
My Job Became My Mission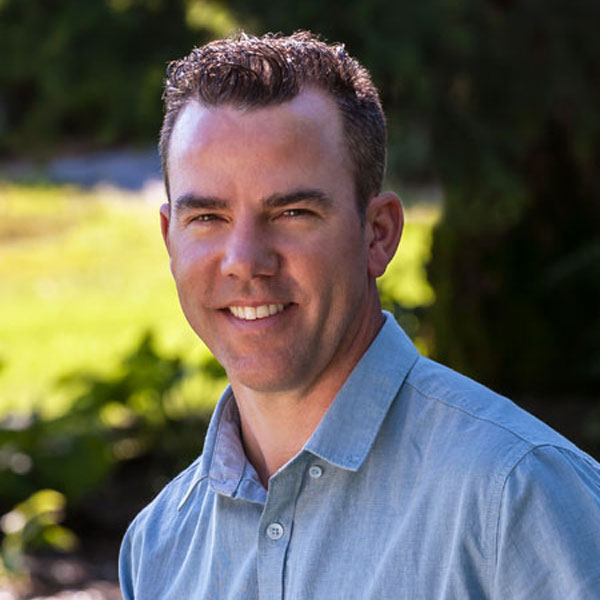 Shortly after starting my Chiropractic practice, my job turned into my mission!
Out of nowhere, it hit me! I was going to be a chiropractor." As a sophomore in high school, Dr. Gislason knew he wanted to become a chiropractor. He had never been adjusted, yet even a young man knew that chiropractors were anti-drugs and anti-surgery. This was very much in line with his upbringing in a health conscious family.
While attending the University of St. Thomas in St. Paul, Minnesota, Dr. Gislason began to investigate the disciplines of regular medicine, physical therapy and chiropractic. The focus of medicine was primarily drugs and surgery…a strictly outside-in approach. Physical therapy seemed very limited to rehab of injures. "The philosophy of chiropractic, however, resonated with me," shares Dr. Gislason. "The focus on releasing the body's innate power to heal itself made sense." Dr. Gislason was accepted at Logan College of Chiropractic, where his courses included biochemistry, a major emphasis on anatomy and human physiology, x-ray diagnosis, chiropractic adjusting techniques and patient care. After graduating in 1995, Dr. Gislason moved to Whitefish to begin his Chiropractic practice.
"I see daily the damaging effects of subluxations. Beyond just causing pain, subluxations can cause death. My mission is to save lives by removing interference to the nervous system, by teaching people about their body's amazing ability to heal itself and educating them on how to live a lifestyle of wellness in order to achieve their maximum potential."
Dr. Gislason has six children ranging from ages 4 to 16 years old. They are a very active family that enjoys traveling, the outdoors, many sports and lots of playtime together!
As a family, we eat organic whenever possible. I try to eat many small meals throughout the day to keep up my metabolism. I also keep my water intake high to facilitate cell function as well as flushing toxins. I exercise 4-5 times each week making sure to include stretching, ball work, aerobic activity and weight lifting. Rest is also very important. It gives the innate time to rebuild. A ten minute nap in the afternoon is great for recharging the batteries. Regular chiropractic adjustments keep my nervous system functioning optimally.
---

Dr. Andrea Emde, D.C.
Dr. Andrea Emde is a dual licensed physician who holds both a Naturopathic Doctor degree from Bastyr University and a Doctor of Chiropractic degree from University of Western States where she graduated summa cum laude. This combination offers her a unique insight into holistic health and allows her to utilize different treatment modalities with improved results.
During her academic and professional career, she has served on the board for the Washington Association of Naturopathic Physicians, assisted in expansion of Naturopathic medicine, was a representative for the annual Naturopathic legislative conference held in Washington DC, and worked as a representative for a nutritional supplement company. She also finds time to get involved with her local community.
Dr. Andrea earned her Bachelor of Science in Biology with a major in Anthropology at Washington State University (GO COUGS!). While at WSU she was a D-1 athlete on the Varsity Women's Swim Team and a part of an Anthropological research project which focused on preventative health measures in foreign countries.
Dr. Andrea comes from a chiropractic family and has seen and experienced the many benefits of chiropractic medicine firsthand from a young age. She had such good results with chiropractic in her athletic career that it inspired her to become a doctor herself so she can help others achieve their goals and improve their performance. She is passionate about helping her patients achieve pain-free and healthy lifestyles to allow them to live their best life.
In her spare time, you can find her hitting the slopes in the winter, the beaches in the summer, and the trails in between.